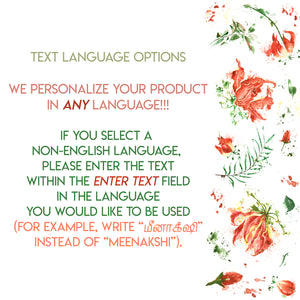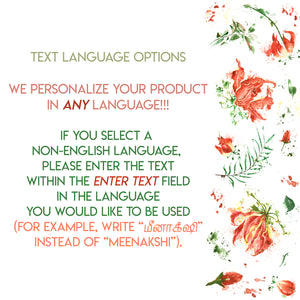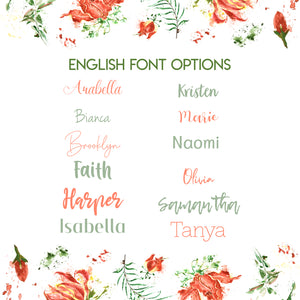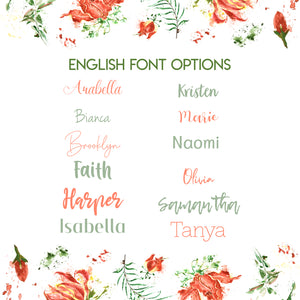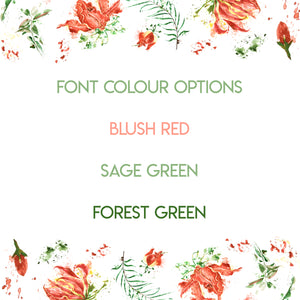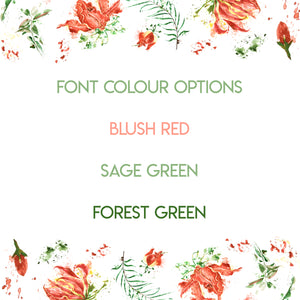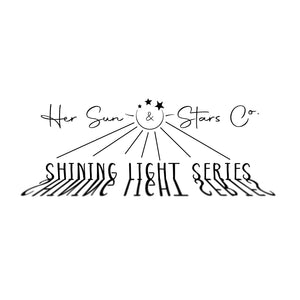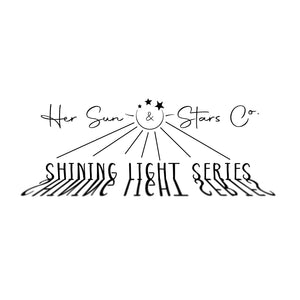 On Sale
Karthikaipoo / Gloriosa Lily - Blanket
**This design is the first in the Shining Light series - a line of designs created by Her Sun & Stars Co. seeking to create positive change in this world. 

A portion of the proceeds from this specific design will 

go towards funding projects in Tamil Eelam (Tamil Homeland in the North Eastern provinces of Sri Lanka).  We will be partnering with Palmera - an organization that 

innovates sustainable livelihoods for the most vulnerable in Tamil Eelam.

**


Since Sri Lanka gained independence from Britain in 1948, relations between the majority Sinhalese and minority Tamil communities have been strained.  Rising ethnic and political tensions, along with ethnic pogroms called out by Sinhalese mobs in 1956, 1958, 1977, 1981 and 1983, led to the formation and strengthening of militant groups advocating independence for Tamils. The ensuing civil war resulted in the deaths of more than 100,000 people and the forced disappearance of thousands of others.  The civil war ended in 2009 but there are continuing allegations of atrocities being committed by the Sri Lankan Military.  A United Nations panel found that as many as 40,000 Tamil civilians may have been killed in the final months of the civil war.  In January 2020, President Gotabaya Rajapaksa said that the estimated 20,000+ abducted Sri Lankan Tamil civilians were dead.  The end of the civil war has not improved conditions in Sri Lanka, with press freedom not being restored and the judiciary coming under political control.  
"Karthikaipoo" or Gloriosa Lily has been proclaimed the official national flower of Eelam Tamils.  The lily has the spectrum of colours contained in the Tamil Eelam national flag.  In November, the month of Tamil Heroes' Day celebrations, this flower ubiquitously spreads, sprouts new shoots and blooms throughout the North Eastern part of Sri Lanka.**


Our personalized, signature blankets are the softest blankets that you will ever touch.  They are made from minky -  a top quality, extremely plush fabric (100% polyester) and are handmade in Canada.  Choose from a variety of languages, fonts, colours, and sizes to customize the blanket of your dreams!!! Our signature blankets are perfect for your own babe, as a surprise for an expecting parent or a gift for any loved one in your life (including yourself!).


Sizing Information
Our signature blankets are all available in four sizes:
Infant (small) (26" x 35") - The quintessential piece for your new bundle of joy.
Toddler (medium) (35" x 52") - An excellent blanket size for babies to toddlers.
Big Kid (large) (52" x 60") - An amazing option for your not-so-little, little!    Adult (extra-large) (52" x 72") - The perfect throw size for an adult.
Environmental Efforts
All of our packaging is earth-friendly and fully biodegradable.  Please place your cellophane packing slip, product care card, and shipping mailer in your home compost (green bin) when you are done with them.  You will not have to remove the shipping label/sticker before composting as that is also biodegradable.
Care Instructions
Cleaning Products: Recommended to use paraben-free detergents labelled "sensitive-skin" or "eco-friendly".
Avoid: Fabric softener, detergents with fabric softener, detergents with dye and scents.  Pods are not recommended.
Wash: Wash your blanket on the cold-delicate setting.
Dry: Hang to dry or tumble dry in no-heat/air-dry setting. 
Extra Information
Please note colours may print slightly darker or lighter than what appears on your screen due to colour calibration settings on monitors.  Pushing against the grain of the fabric may show very small white flecks as a result of printing restrictions on pile height. 
Unless we are provided specific preferences (font, colour, etc.) in the Notes section, your proof will be sent to you in the same format of your selected sample image in the product gallery.
For turnaround information, please see our Order/Return Policy.
Your satisfaction and experience with our shop is our highest priority.  
Please feel free to contact us through our Contact Form with any questions you might have.
For more design ideas and to have input on future designs and products,
visit us on Instagram @hersunandstars.co.